Thanks To All Who Came To Ocala Comic Con!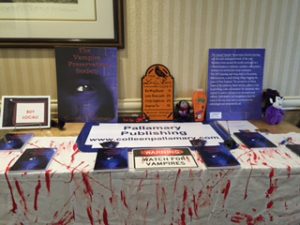 Had a great time this past weekend at Ocala Comic Con! Met many vampire lovers, horror fans, and gifted artists who all enjoy the same interests as me. Geeks and nerds rule!
Thanks to everyone for the awesome support. If you purchased a book I hope you enjoy my tale and I enjoyed each and every conversation I had with the folks who stopped by to chat and laugh with me.  I am looking forward to seeing many folks again and its onward to more Cons!